Best Exterminating Services specializing in pest, termite and other insect extermination, looks forward to helping you with your termite and pest control problems. Gary Harris, the owner, who has been doing business in the Shenandoah Valley since 1976 is the leading exterminator in the area.
How We Can Help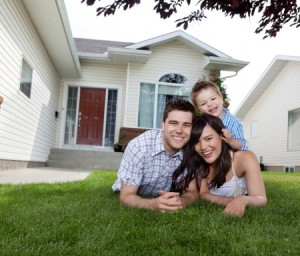 Our technicians have the experience and knowledge to give you, the home owner, a thorough inspection of your house and if there is a problem, can advise you on a treatment.
Prompt & Excellent Service
Certified Applicators
No Interest Financing
Insured Termite Plan
FHA and A Certifications
Residential and Commercial Pest Control
Odorless Maintenance Programs
Call Us Today (540) 635-8930

Termite Control

Termites do more damage every year than floods, fires, and storms combined, and Virginia is no exception to the devastation that termites can cause. Those "ants" you see could be termites. Call us (540) 296-8930 so you can know for sure. We provide termite inspections and termite control so your home is protected against the devastation and high cost of termite related repairs.
Rodent Control

If you have a mouse or rat infestation in your home, you know how terrible these pests can be. Rodents aren't just a nuisance — they can carry disease and parasites. Fight back against your rodent problem by calling our specialists to get rid of rats and mice currently in your home prevent future infestations, keeping your family safe.
Commercial Pest Control

Commercial pest control is an extremely specialized service. That's why you can Best Exterminating to deal with the unique issues related to restaurants, health care facilities, hospitality and multi-resident buildings and apartments. Our trained technicians are  qualified to handle virtually any pest problem for your commercial building or office.
---
Service Areas
We are a trusted exterminator the following cities and counties: Warren, Shenandoah, Frederick, Fauquier, Rappahannock, & Clarke. A few of the cities we serve are Front Royal, Warrenton, Woodstock, Strasburg, Winchester, Luray, Marshall, Stephens City, Flint Hill, Sperryville, Little Washington, Berryville, Haymarket, & Gainesville. Give us a call or email us today. We can help with your pest control problem.
Get $15 off your first service.
If you wish to pay your bill online, please click here.